Instagram is growing.
When I first got Instagram I just saw it as an app for people with a passion for photography (Which I have). But, Now it's used for lots more. People sell/buy/promote and some people do it as a full time job. One of the things I have recently learnt is how many fab little shops are for clothes. Before I had Lennon I would buy things for myself but now, of course I only buy things for him.
I have done this blog to help promote the small businesses that are trying their best to be known using Instagram as one of the main sources.
I have recently brought some things from a few different shops and I LOVE them. I have found some pictures of what I have purchased.
Jacob Matthews
Jacob Matthews has a wide range of gorgeous spanish style clothing, the material is very soft and it washes up lovely. I find the clothes very reasonably priced too. This company has got a lot bigger since I first found them and I've even seen some celeb babies wearing the clothes.
Molly & Me
Molly & Me is a beautiful personalized jewelry company, they do a range of different colours and they have different charms to add to the jewelry to add an extra personal touch. These would be perfect for mothers day gifts.
(I haven't actually brought anything from them yet but this is what I love).
Cub Life Clothing
Cub Life Clothing are a shop that do clothes for Adults and Children, Accessories and Table wear. They mainly do black, white and grey clothes which is great as can be used for both sexes.
Itty Bitty Tots
Itty Bitty Tots also do personalised jewlery, I got Lennon, Gavin and Me one of these bracelets. They are casual and can be worn every day but they also do more stylish jewlery too.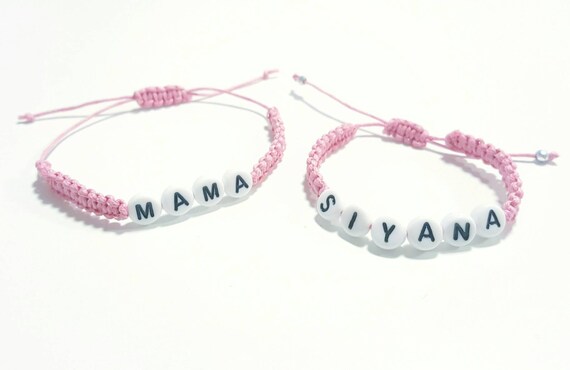 La Petite Parfait
Lennon is lucky enough to be the brand rep for this shop, they do girls/boys clothes and some can be used for unisex. They're good material and wash up easily. I look forward to buying more in the future.
(Click here for my blog post on this shop)
Instagram
Use code 'Lennon10' for 10% off.
Jade x